DAY 32
A sunny day and an update, must be nearly summer again!
Today was a case of uncovering and a bit of painting for the first time in what seems ages (it's been a month so it pretty much is ages!).
The top piece is pretty must set with the felting now, so just a case of sticking a square on ready for doing the light.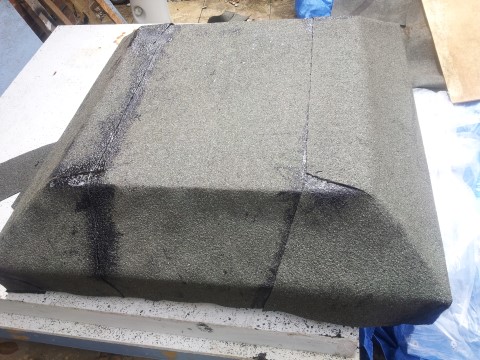 Until I get round to that, a bit of painting of the inner roof for Luke to do while I do a couple of other bits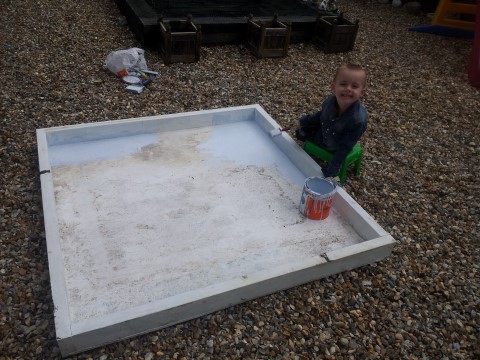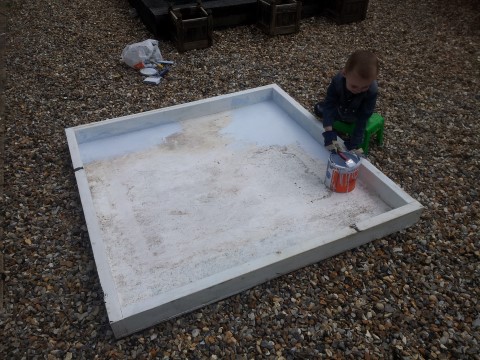 He got stuck into doing around the frame edges and also as far as he could reach on the inside, which meant I only had to fill the middle.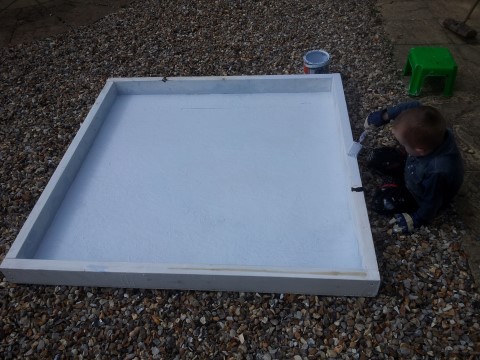 While that was going on, I thought I'd just work out the height of the sides, by putting a couple of posts in first (thought I'd better fix one temporarily with a small bracket)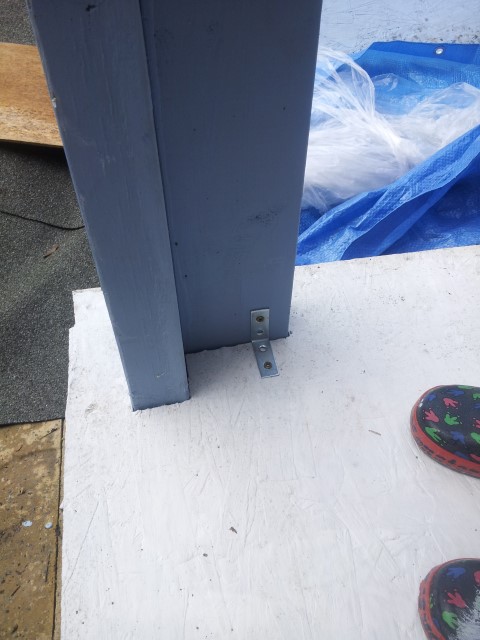 Then just for the hell of it, I thought I'd just rest a bit of wood on top.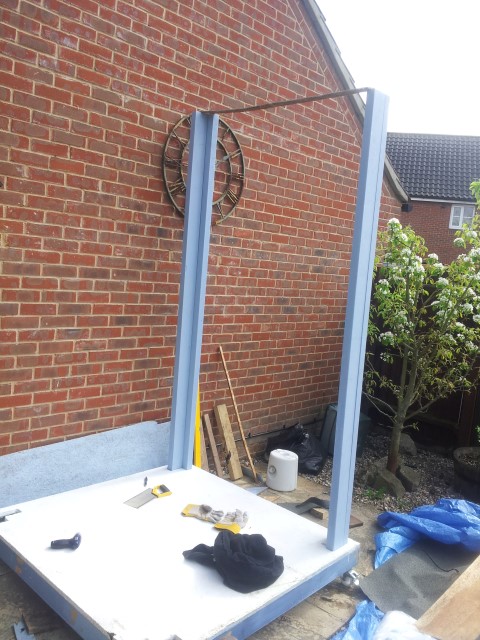 Having measured up I needed to take 7cm off the height of the side & door panels, so by stacking a few pieces again as a makeshift workbench, I took 8cm off as it wouldn't matter if it doesn't reach to the very top on the inside and at least I know it'll definitely be shorter than the corner posts.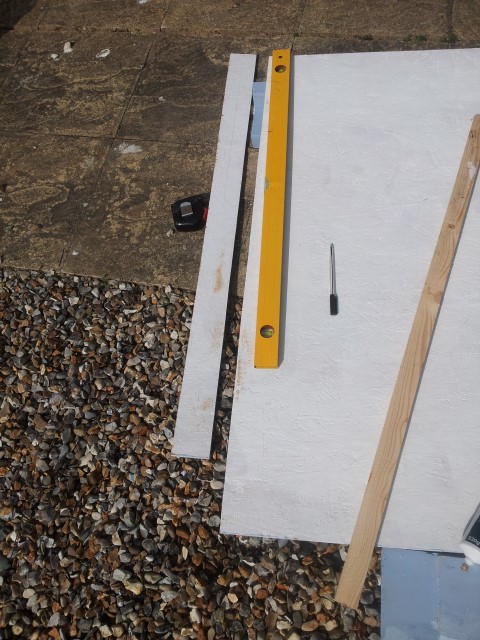 And with that, plus the fact of the sides will sit inside the roof by about the same, then the doors should end up being about 7' 6".
I'm thinking I could actually lose another few inches off of this to bring the viewable size down to about 7', just so long as it doesn't then look like a stumpy TARDIS!
Seeing as the tallest person I know is 6' 7" then I should be pretty safe height wise when the adults want to play in there. ha ha!
But that's all for today, a couple of things to look at over Easter now, so hopefully might get cracking over those 4 days and who knows, maybe even start the assembly!
Oh also, a lot of the DIY places are doing 3 for 2 on the paint this week. Cuprinol do Iris blue which is not far off the oxford blue, so with that offer on the go it might be time to get the outer paint bought as well.
Until next time......