DAY 35
The next chance was in the evening after work, decent weather promised and a helper ready to get stuck in!
Back out with the corners and off he went, cracking through the first coats quite quickly.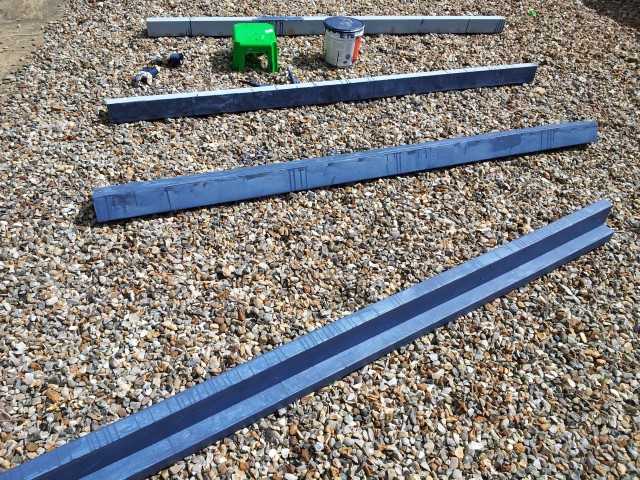 While he was doing that, I thought I'd shorten the sides to match the corners, lets hope I got that right!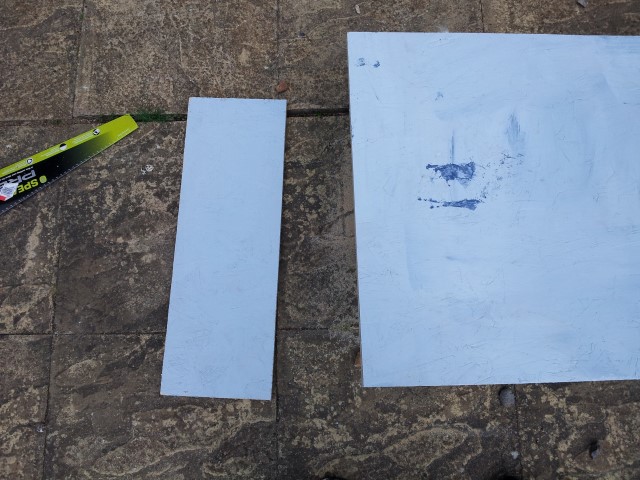 Does anyone else out there with kids find when they paint, they can never have enough paint brushes for the job?!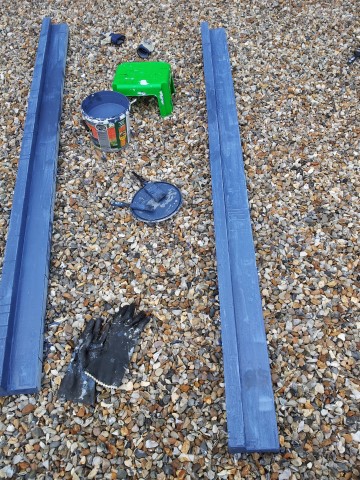 More sawing for me to finish the rest of the sides (in between moving the pot of paint around for him!)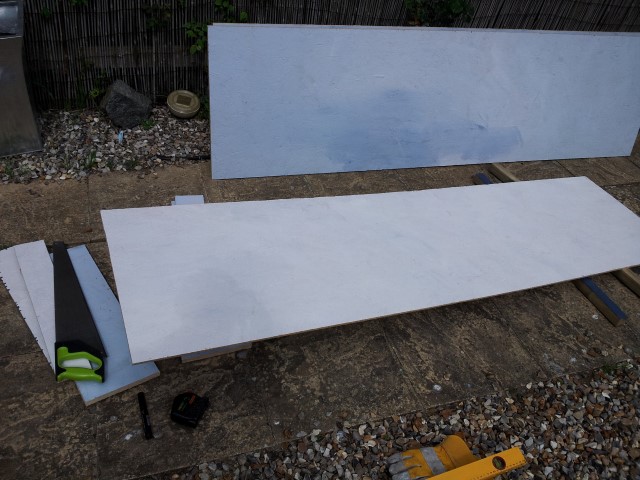 He finished up in time for dinner having got a coat onto the other sides of each (with a bit of help and a 3rd brush from me!)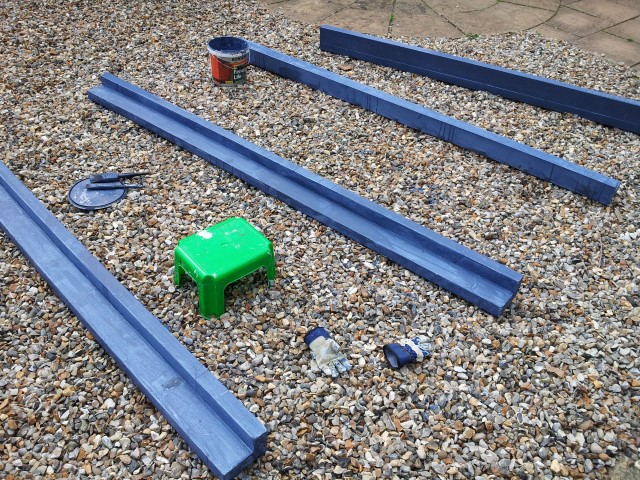 Plus to end the day a coat to one of the side pieces (seeing as I dragged it out thinking I needed to cut the height, only to find I must have done it before. - Maybe I should read my own diary before starting! )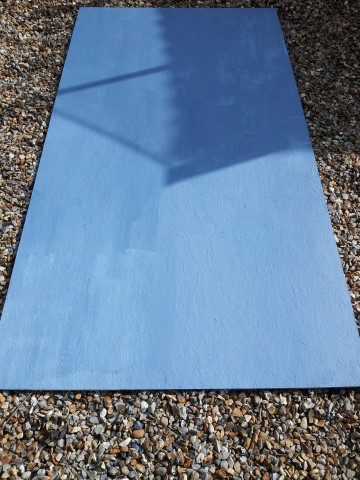 Lastly for the day and once I put everything back in the shed, I couldn't resist a coat of one piece which was sitting on the makeshift workbench in the shed (basically offcuts balanced on the saw horses and everything piled on top of those!)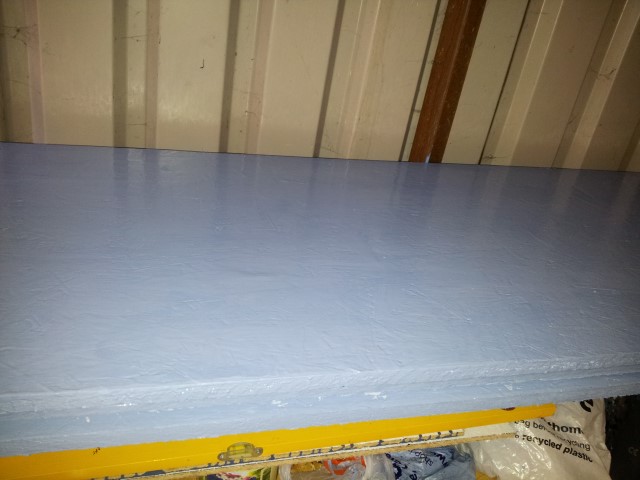 But hey, at least I feel like I've achieved a bit more today.
back soon.....