Day 36
These last 3 days were actually spread over 2 weeks for those of you who think I have too much spare time!
It's a bank holiday Monday and my helper was once again up and ready to rock and roll with the painting.
So it was out with the sides for him to make a start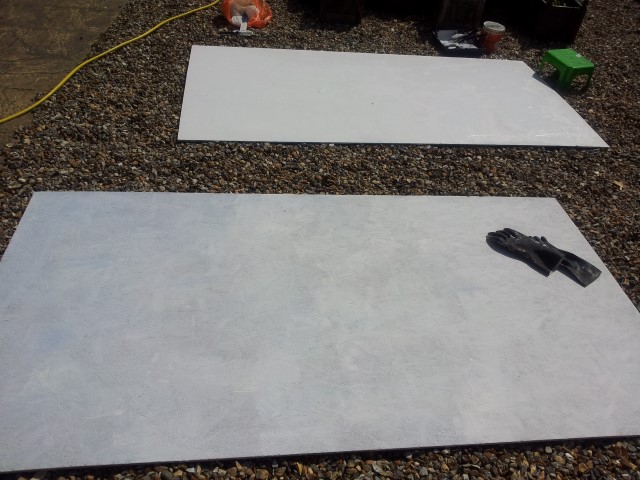 However when you're still only 4 years old, it doesn't take too long for the interest of painting a large lump of wood to cause you to be easily distracted...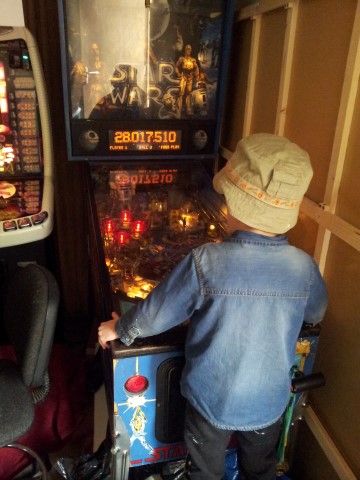 So I finished the white coat on what would be the inside walls instead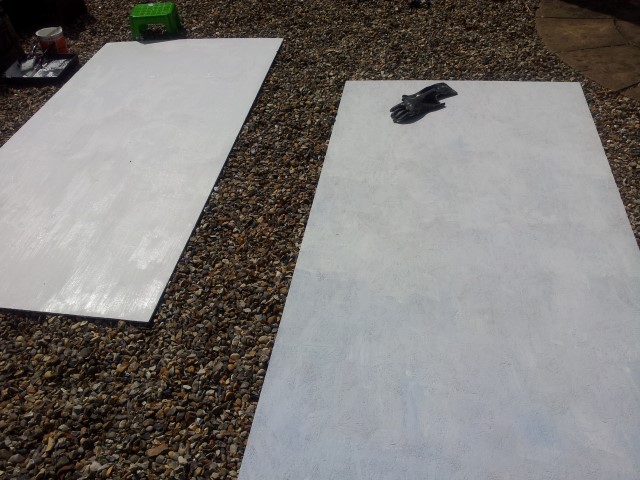 Next up was out with the columns for another coat of the darker blue (the 4th one was out of view at this point but did get a coat!)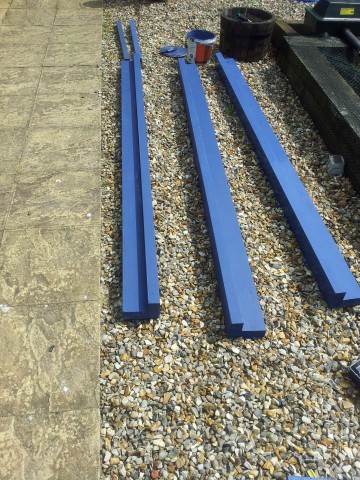 While they were drying I couldn't resist getting in the first coat of what will be the final blue, as I managed to get a few 5l tins of Cuprinol Iris Garden Shades from ebay in the end.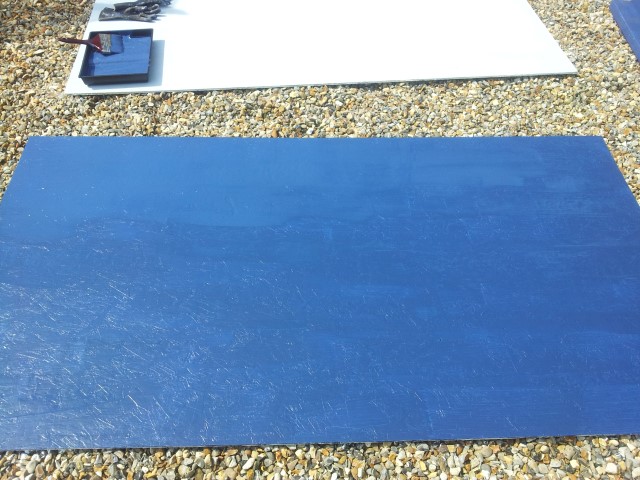 You can tell I was doing this bit as it's a case of using the widest brush I could find, so wide infact it doesn't fit in the tin, so had to get a paint roller tray, tip some in that and work from there!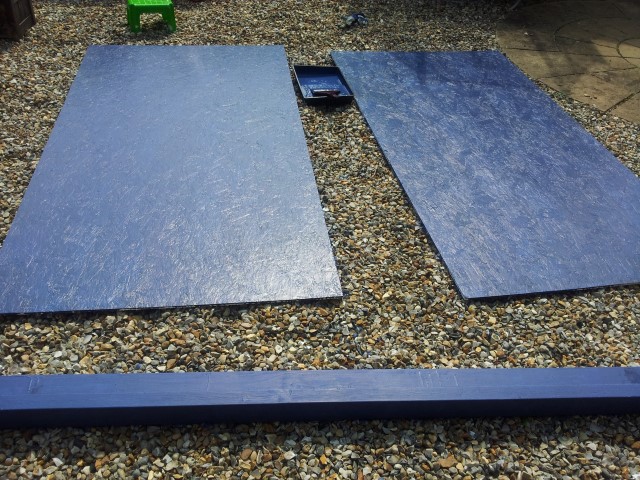 I managed one more coat before putting all away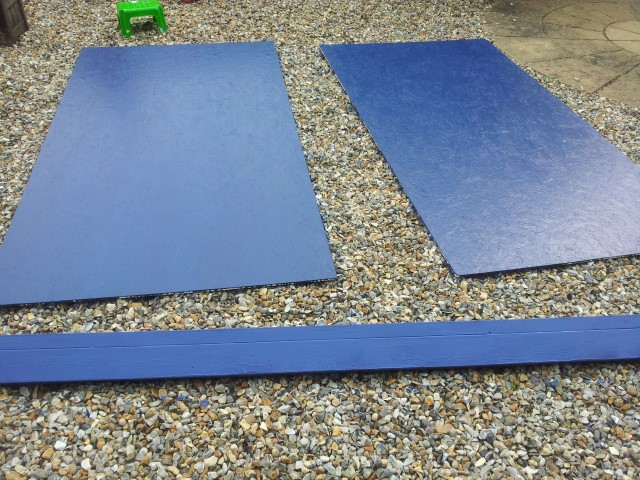 Oh, I also did one coat of a piece in the shed but forgot to photograph that - honest. Wink
So a feeling of achievement today as something big is actually BLUE!
A few more days of painting and then maybe some assembly (although going on past progress those few days could be weeks apart!)
Oh and not to forget, while all this is going on, K-9 work has been happening as well.....