DAY 42
A day of small bits and filling now the TARDIS is starting to take shape.
Starting with some filler along the bottom of the large side I could get to (the opposite side is close to the wall until I've done the doors properly)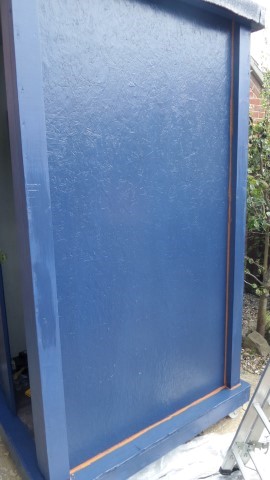 I've used brown exterior wood filler as it's in an easy squeezy tube and it's also supposedly rain proof once it's painted.
The front panel by the door was painted blue to finish that off from day 41.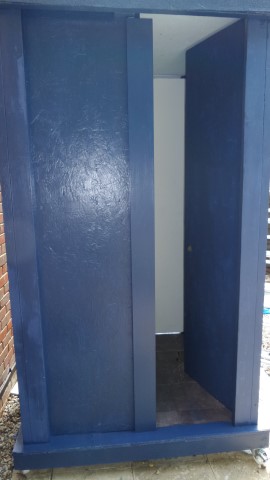 I also thought I'd better start filling down the joins on all the front panels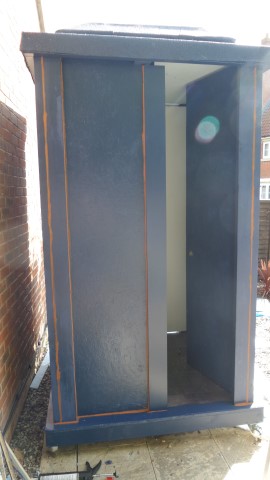 And start on the rear joins as well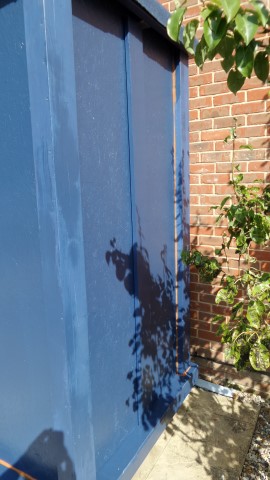 Oh, this next one is just the floor inside as I forgot to take one the other day.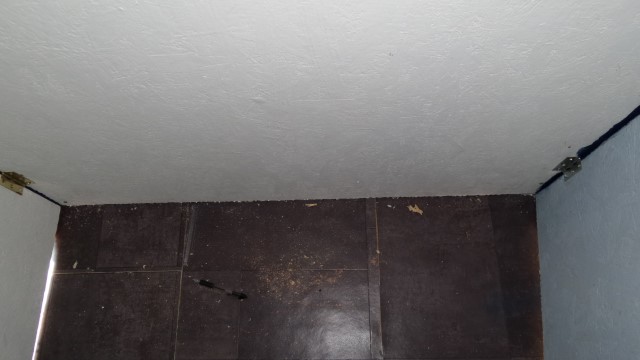 And also the fixings to lock the back door from the inside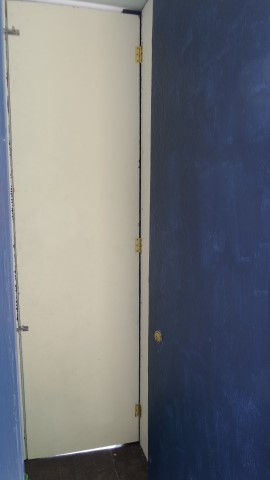 I've actually done one high and low, so I can just undo the top one when I first open up, then my 4 year old is able to do the lower one to go in and out both doors.
I had a bit of an issue with depth of wood when I fitted the yale lock, so i had to improvise with some extra offcuts, but I'll do that properly one day.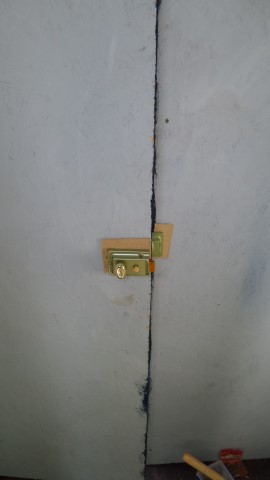 While it was sunnyish I got some of the longer pieces out which needed second coats and will become the outer door look fixed to the sides.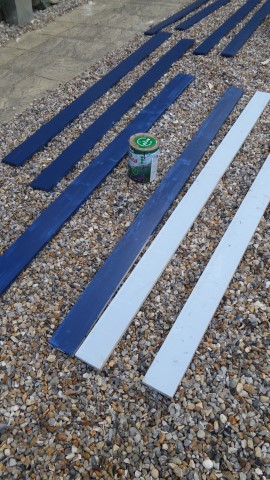 I hadn't realised how many still even needed a first coat of dark blue, where they had all been stacked in the shed for so long.
Not a problem, as at least a few of them had been done both sides, so first off was to trim 3 long pieces to just over 87" so they sit under the lip for the roof and down to the floor.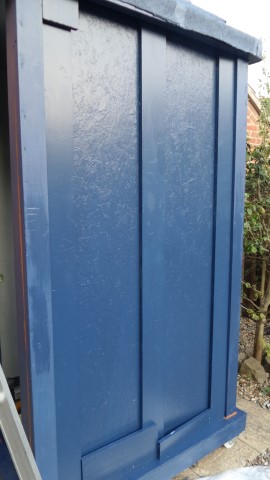 After a bit of non-technical measuring with the smaller pieces (rested on the bottom and marked with a pencil) I cut a pair of those to size, so they fitted between the uprights.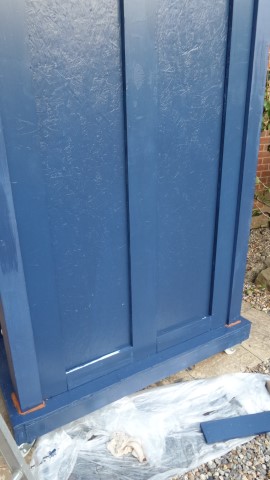 I did the same with the top two, but ran out of ones painted dark blue on both sides at that point!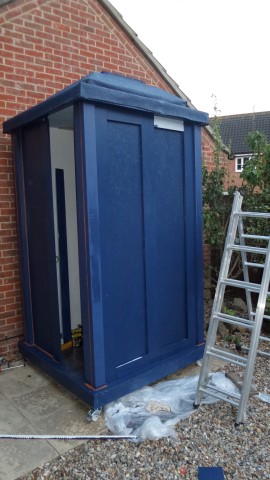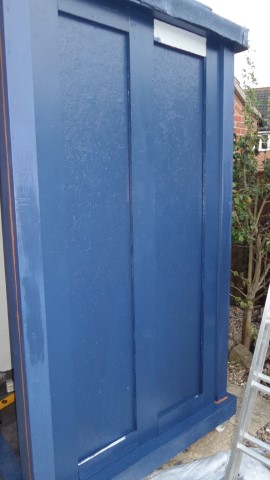 I think there will be a lot of days like this again, where not a lot seems to change, but I've got a bit of room in the shed again, so can do some painting out of the way, even when it's raining (which seems like every day at the moment!)
More soon I hope!