The day that didn't happen....
So, I am still here, but the update is... there has been no update.
First off, rubbish weather means I couldn't risk painting and leaving the wood out to dry, or otherwise I've just been too busy with work.
So this weekend will see a rearranging of the shed, so at least I can paint the smaller parts in there.
But while I haven't been able to do anything I thought I'd have a think about some sort of phone to have in there.
So I bought this off eBay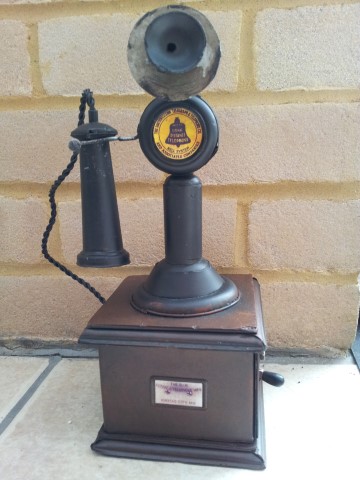 I'll just build a small cupboard to put around it, so at least I can do that in the shed!
Still, hopefully I'll have a proper update soon!